SKU:L1
Regular price
Sale price
$66.95 CAD
Unit price
per
Sale
Sold out
The L1 Diamond Stylus Tool from DiamondCore® Tools features a diamond needle tip on one end and a 1 mm diamond ball tip on the other. This gives you the flexibility for pencil-like freehand carving, fine Sgraffito detailing, and the ability to clean up bisque lines and grooves.
 L1 Diamond Stylus DESCRIPTION:
Diamond tips on both ends
Leopardwood foam-grip pencil handles
Diamond "needle" tip on one end
1 mm diamond ball tip on the other end
Wood grain may vary
 USES/BENEFITS:
Pencil-like freehand carving
Fine Sgraffito detailing on dry clay
Fine carving on drier clay
Cleanup of bisque lines/grooves
Foam grip reduces fatigue
Long-lasting diamond tips
 RELATED PRODUCTS:
 CAUTIONS:
Use all safety precautions
Keep out of the reach of children 
Share
What the pottery community is doing with this product.
Share your photo here or mention us on Instagram to be featured
View full details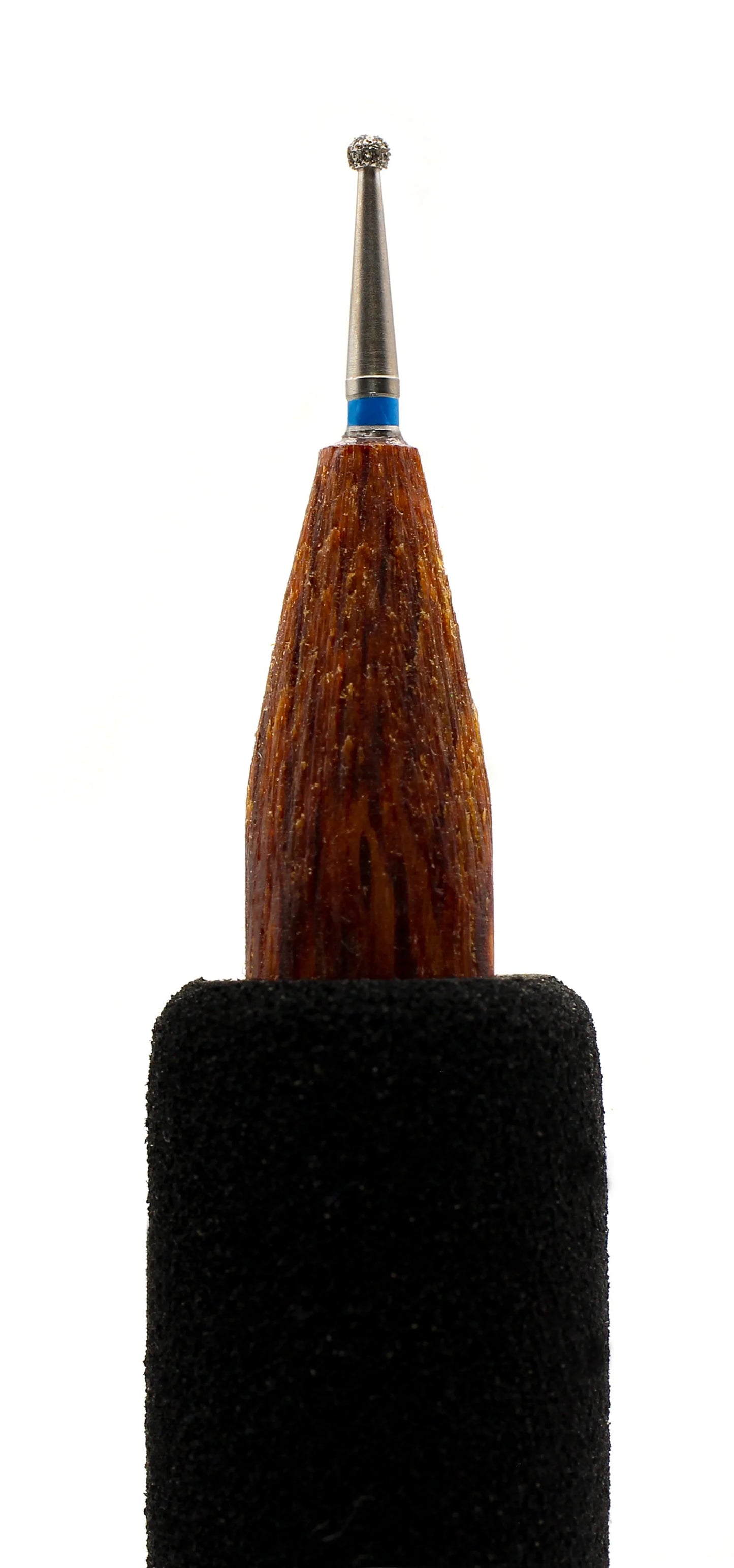 Diamonds are a potter's best friend!
The Diamond stylus is great for fine line sgrafitto, while the ball tip cuts effortlessly through the clay for the heavier lines! Also great for Mishima, carving deeper tracks for the slip inlaying. Highly recommended for all of your detailed carving!