SKU:L611
Regular price
Sale price
$45.95 CAD
Unit price
per
Sale
Sold out
A very plastic throwing clay, dark in color, featuring heavy specking. Creates excellent glaze effects with dark gray color and specks.
*Priced per 50lb box.
Cone:
6
Wet Color:
Brown
Fire Color
Oxidation:
Brown w/ Specks
Reduction:
N/A
Texture:
Slightly Coarse
Consistency:
Standard
Avg. Shrinkage 2±%
12.5%
Avg. Water Absorption 1±%
1.35%
Share
What the pottery community is doing with this product.
Share your photo here or mention us on Instagram to be featured
View full details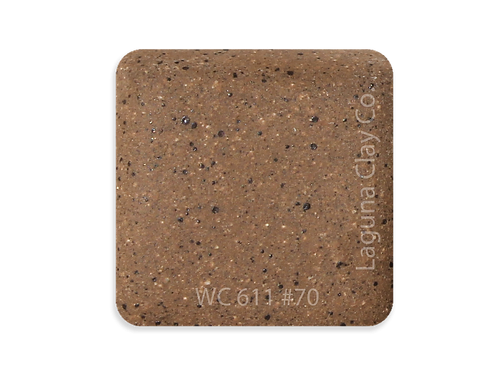 Sorry, I haven't tried it yet. I will let you know when I do
The best store for my new addiction!
I am so happy I discovered this store and this hobby! I have wanted to get into pottery for years and after taking the hand building class with Jennifer I was officially hooked. I knew I would love it and the staff at GWN are so helpful to facilitate and fuel my love for pottery.
I will be a life time customer and am grateful that this community exists!
my favourite
i use this for handbuilding / sculpting and it has been my go-to option for many reasons! not only is it a gorgeous colour like no other, but it requires next to no water while working with it and each box has given me great consistency. 10/10 (photo is 611 with mayco's oyster glaze in some places)